Chelsea v West Ham English Premier League Betting Tips
Will Chelsea get back to their winning streak? The team lost 2-1 to Manchester City last weekend. The match ended the Blues six straight English Premier League victories, the team is still in the top four on the ladder. Chelsea has been performing very, Liverpool and two Manchester City clubs have defeated the team. The Blue will play against Aston Villa, Everton, and Bournemouth. The club continues to exceed expectations and holds a strong position in the UEFA Champions League after their match on Wednesday. Out of 21 football matches this season, the team scored 79 goals and we are expecting more to come.
West Ham lost to Manchester City 0-5 and have failed to win a game ever since. The Hammers were beaten by Tottenham 2-3. The club is sitting on the 17th spot on the EPL ladder. The club will battle it out with Wolver Hampton Wanderers and Arsenal later. This is the teams longest winless period under Manuel Pellegrini. Remember when the team lost six games? That was the end of Slaven Bilić!
Chelsea v West Ham Betting Odds
We think that Manuel Pellegrini will make a few changes on the field because of their poor performance. Łukasz Fabiański was injured in a draw 2-2 with Bournemouth. No wins have come the teams way since he got hurt. Frank Lampard's team will be confident coming into the EPL match. The Blues are a tough team compared to their opposition. We expect N'Golo Kanté and Mateo Kovačić to continue playing their best. Sportsbooks have Chelsea as their favourite with their odds set at 1.28, West Ham is standing at 9.00 and the draw is 6.00. Watch the Chelsea v West Ham Premier League on Saturday, November 30.
Keep reading AU Sports news for the current events to bet on.
Premier League: Chelsea v West Ham – Manuel Pellegrini Press Conference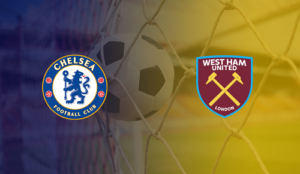 More News